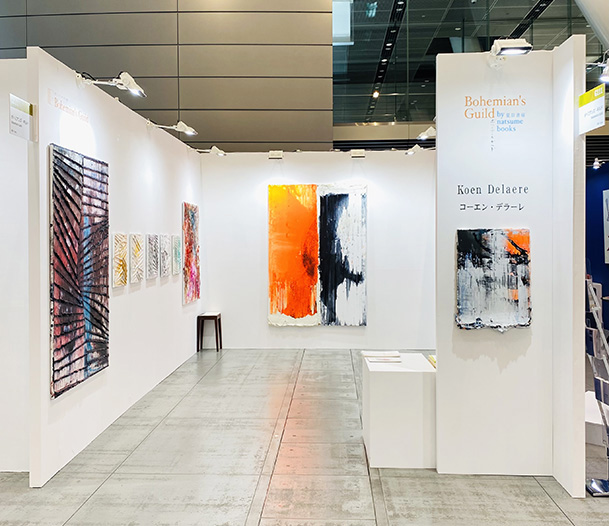 2021. 3. 19 - 3. 21
ART FAIR TOKYO 2021
このたび度ボヘミアンズ・ギルドはアートフェア東京2021に参加いたします。
今フェアではベルギー人アーティストのコーエン・デラーレを個展形式でご紹介します。
重厚な抽象画で観るものを魅了するデラーレの作品は日本で初めて紹介されます。
どうぞこの機会にご高覧ください。
The Bohemian's Guild will participate in the Art Fair Tokyo held at the Tokyo International Forum.
Introducing the works of Belgian artist Koen Delaere in a personal exhibition format.
Delare's work, which fascinates viewers with its heavy abstract paintings, will be introduced for the first time in Japan.
We look forward to your visit.
アーティスト | ARTIST
コーエン・デラーレ Koen Delaere
@koendelaere
ブースNo.G-111 | Booth No.G-111
期間 | Date:
3/19 – 20 12:00-19:00
3/21 12:00-16:00
プレビュー | preview: 3/18
cooperation |
Van Horn(Duessldolf)
@van_horn_duesseldorf